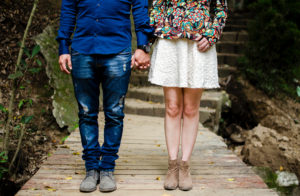 Real Relationships:
It's not counseling or therapy –
it's relationship education!
Programs are available in Clearfield County and all the eight surrounding counties. Classes and workshops are offered in Clearfield and Centre counties. Check out the upcoming programs to find the location that best suits you!
Upcoming Events
One-Day Workshops
Workshops are meant  for couples who are engaged or in a committed relationship (even if you're not considering marriage). Couples are treated to free catered meals and a $50 Sheetz card while they spend the day learning skills that can help them maintain a successful relationship.
Couples who complete the program and then get married will be eligible for a refund on the cost of their marriage license!
March 21st:  First United Methodist Church, Reynoldsville
April 18th:  Fairfield Inn, DuBois
Weekly Classes
Free weekly classes are available for couples and individuals. Each class includes a free meal, free child care, and a $20 Sheetz gift card.
Individuals:  Mondays from 6-8:30 p.m., starting January 27th, Children's Aid Society, Clearfield
Couples:  Wednesdays from 6-8:30 p.m., starting January 29th, Children's Aid Society, Clearfield
Weekend Retreats
Retreats are held specifically for married couples. They include a free overnight hotel stay (or $125 in Sheetz cards!)  and free catered meals. Couples can reconnect with each other while learning valuable information.
March 6th & 7th: The Nature Inn, Howard 
April 25th & 26th:  The Holiday Inn, Johnstown
May 8th & 9th:  Altoona Grand Hotel, Altoona
What we ARE: Fun, free education!
What we're NOT: Counseling or therapy.
Enrollment is a quick, two-step process.
To get started, call 814-765-2686 or email realrelationships@childaid.org
Funding for this project was provided by the United States Department of Health and Human Services, Administration for Children and Families, Grant: 90FM0104-01-00. These services are available to all eligible persons, regardless of race, gender, age, disability, or religion.